Integrated Spine, Pain & Wellness
Treatments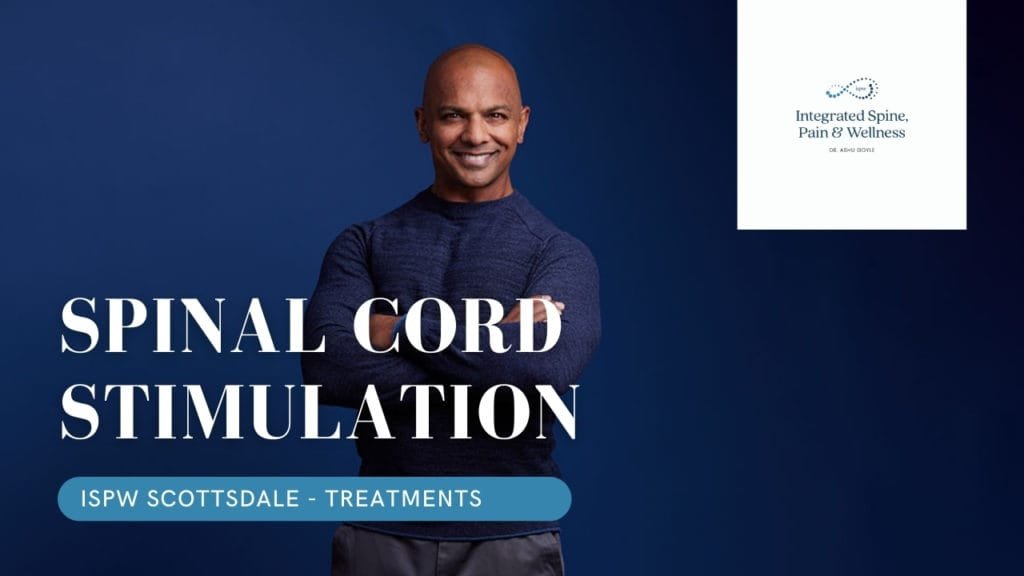 Spinal cord stimulation is a cutting-edge treatment that blocks pain signals from the nerves in the spine to the brain. Patients undergo a temporary evaluation/trial period first to determine if the minimally invasive treatment is an effective option to improve the patient's functionality and decrease the need for pain medication.
The treatment is used for a range of conditions, including chronic neck or back pain, chronic regional pain syndrome, failed back surgery syndrome, arachnoiditis, peripheral neuropathy, radicular pain syndrome and radiculopathies, and reflex sympathetic dystrophy.
The spinal cord stimulator trial, which lasts about a week, involves stimulation through thin wires inserted into the body and controlled by an external transmitter.
The trial procedure usually takes about 30 to 90 minutes and is done in a clinic, day surgery center, or hospital. Leads, which are thin, flexible wires, are placed in near the spine using a special needle. The leads are connected to an external wireless neurostimulator that is secured to the patient's back during the trial.
The actual implant procedure is a surgical procedure and is typically done only in an operating room setting on an outpatient basis. After electrodes are placed within the area from which pain originates, the patient is sedated and a small incision is made to implant the stimulator, an electric pulse generator. The generator may be implanted near the upper buttocks or lower back.
GET THE NEWSLETTER
Dr. Goyle's Pain Perspective
Learn about regenerative medicine (stem cells) as well as nutrition therapy and lifestyle recommendations to help treat acute and chronic pain conditions.
SUBSCRIBE TODAY
ISPW SCOTTSDALE - TREATMENTS
INTEGRATED SPINE, PAIN AND WELLNESS (ISPW)
Contact
Please contact Integrated Spine, Pain and Wellness (ISPW) to schedule a consultation.
Dr. Goyle's Pain Perspective
My mission is to restore and revive the whole body through non-narcotic, minimally invasive modalities that empower patients to experience life at their optimal level.