Integrated Spine, Pain & Wellness
Treatments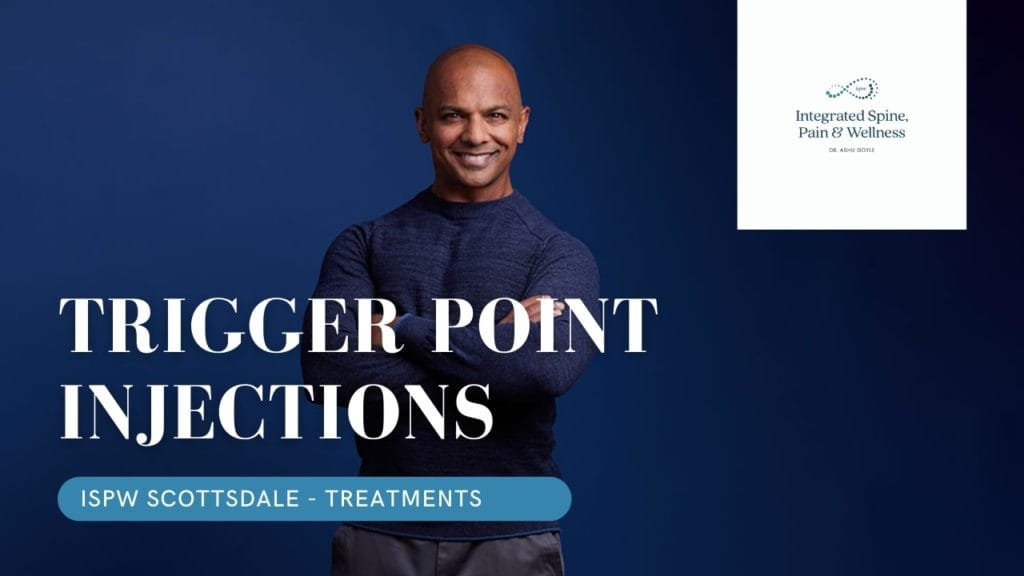 Trigger points are focal regions of spasm and inflammation in skeletal muscle.
Trigger points may occur in the upper spinal region resulting in neck pain, shoulder pain, and migraines. They may also occur in the low back or less commonly in the extremities.
Typically there is a palpable nodule or tender point in the muscle where the trigger point is located. The area is sensitive, and often when pushed, pain spreads out from the trigger point itself to a region surrounding the trigger point. Trigger points often accompany chronic musculoskeletal disorders like fibromyalgia, myofascial pain syndrome, neck pain, and lower back pain. Acute trauma or recurring minor injury (weight lifting/sports) can result in the development of trigger points.
Typically local anesthetic and corticosteroid is injected.
GET THE NEWSLETTER
Dr. Goyle's Pain Perspective
Learn about regenerative medicine (stem cells) as well as nutrition therapy and lifestyle recommendations to help treat acute and chronic pain conditions.
SUBSCRIBE TODAY
ISPW SCOTTSDALE - TREATMENTS
INTEGRATED SPINE, PAIN AND WELLNESS (ISPW)
Contact
Please contact Integrated Spine, Pain and Wellness (ISPW) to schedule a consultation.
Dr. Goyle's Pain Perspective
My mission is to restore and revive the whole body through non-narcotic, minimally invasive modalities that empower patients to experience life at their optimal level.