Medication Management – Non-opioids
Integrated Spine, Pain & Wellness
Treatments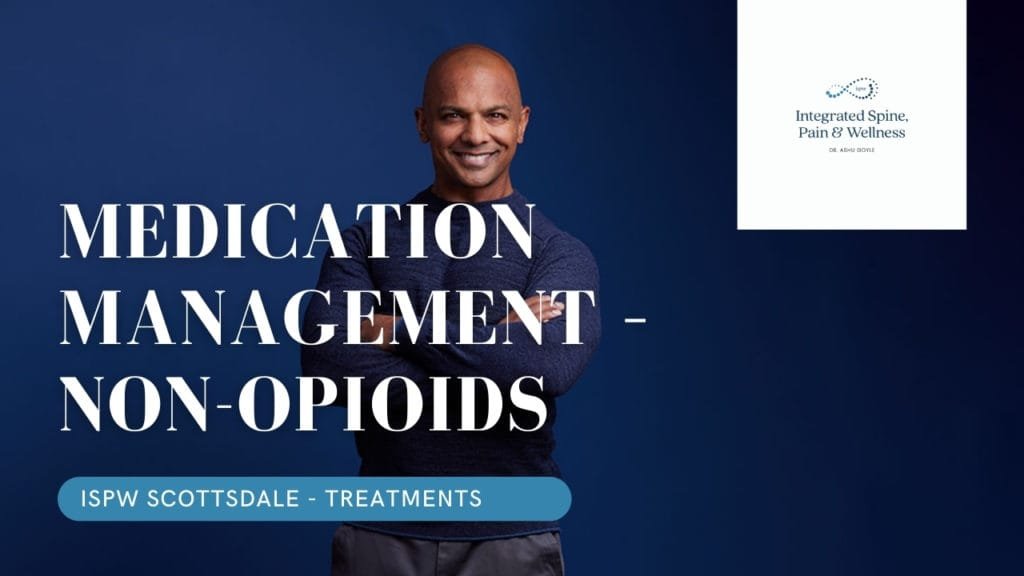 Medication Management – Non-opioids
Medication management is the process of overseeing the medications prescribed for a patient to ensure they are taken properly and achieving their planned, therapeutic outcome.
GET THE NEWSLETTER
Dr. Goyle's Pain Perspective
Learn about regenerative medicine (stem cells) as well as nutrition therapy and lifestyle recommendations to help treat acute and chronic pain conditions.
SUBSCRIBE TODAY
ISPW SCOTTSDALE - TREATMENTS
INTEGRATED SPINE, PAIN AND WELLNESS (ISPW)
Contact
Please contact Integrated Spine, Pain and Wellness (ISPW) to schedule a consultation.
Dr. Goyle's Pain Perspective
My mission is to restore and revive the whole body through non-narcotic, minimally invasive modalities that empower patients to experience life at their optimal level.